What is it?
Posted 24 May 2012 - 07:33 AM
Rich

2007 Toyota Tundra Limited with 1989 FWC/ATC Fleet Hybrid fully refurbished
---
Posted 24 May 2012 - 02:49 PM
Not really. The entire top makes an A-Frame with hard sides to the A-Frame.

---
Posted 18 July 2012 - 05:01 AM
---
Posted 18 July 2012 - 06:42 AM
---
Posted 10 May 2013 - 05:54 AM
Happened across the owner of this A-Liner this week and I reintroduced myself and Louis had some extra time to show me his unit.
Two side pieces are spring loaded, so pretty easy to lift up each side.
The bungie cords are supposed to keep the sides from going too far, however, Louis says they are not that good in a strong crosswind.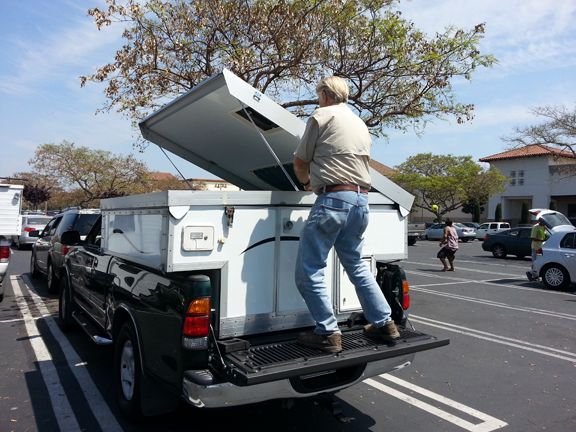 Align the top of each side with the other side, latch in place.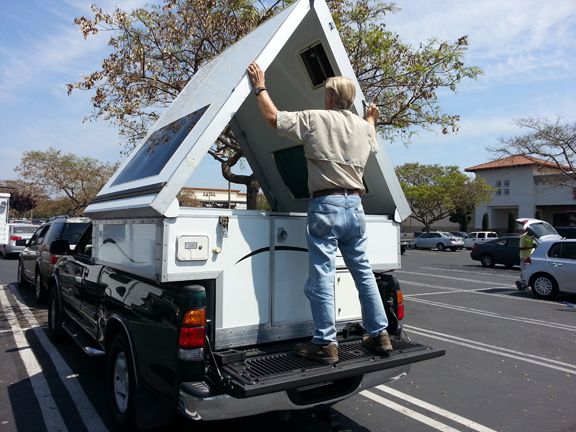 Lift the back wall top section up and latch together from the inside.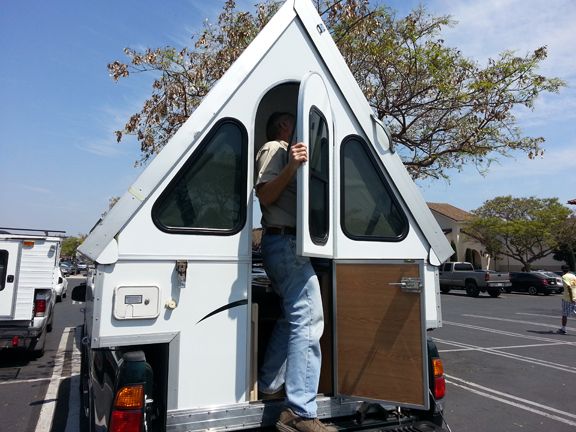 Step inside and lift the front wall and latch from the inside.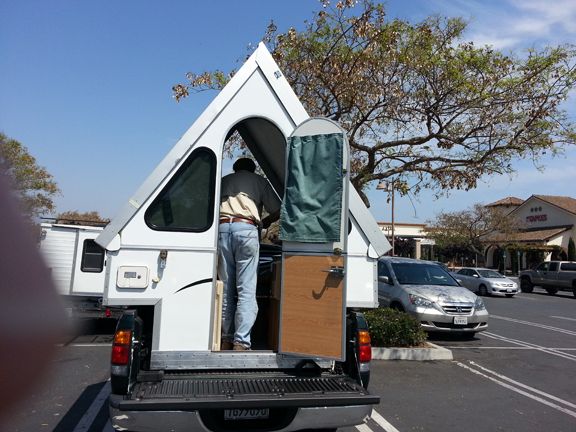 And, we're camping...
It's pretty small inside, but, it has big windows on all four sides and it's like being inside an A-Frame cabin, lots of natural light when the curtains are pulled back.
Here's some interior photos.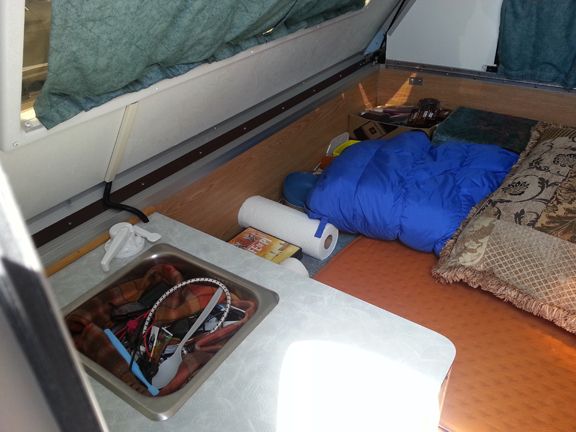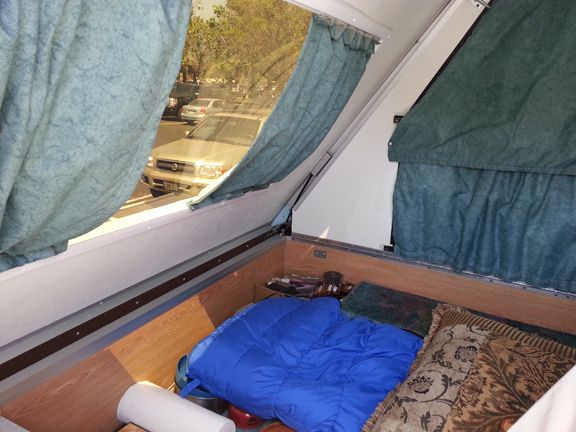 And, the front wall at the peak.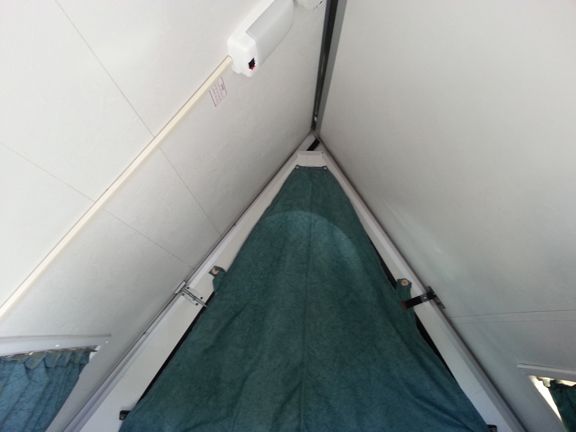 Interesting that it has in the left cabinet (where the sink is located) a front opening fridge that only operates on 110VAC according to Louis.
In the right side cabinet, there is a propane heater and some storage.
The center of the bed can be lifted to make a table with a seat on the left and another one on the right.
After he showed me his, I showed him mine. We had a good couple of hours just talking about our pop-up truck campers. I gave him some ideas on replacing that fridge with a 12VDC compressor unit and adding a solar panel with a charge controller, and a good battery.
---
Posted 10 May 2013 - 01:58 PM
We saw a similar A frame camper (but different brand) this March at Mesquite Springs campground in Death Valley. Should have taken a picture. The folding pieces were molded and not flat stock.

2003 Ford Ranger FX4
1994 Ranger II FWC ATC Hybrid
"And in the end, it's not the years in your life that count. It's the life in your years." Abraham Lincoln
http://ski3pin.blogspot.com/
---
---
1 User(s) are reading this topic

0 members, 1 guests, 0 anonymous users