Since we had to be in the Stockton area for a mother's day lunch on Sunday, I asked my wife if she wanted to go camping on Friday and Sat.day night. When she gave me the green light, I knew I wanted to check out the Stanislaus River area. I haven't camp there in over 20 years. I have very fond memories of camping right next to the North Fork Stanislaus with my Boy Scout troop and catching our limit of trout each day on fireball salmon eggs.
Because my work schedule didn't allow for an early departure on Friday, I reserved at campsite at Pincerest campground Friday to avoid any late night exploration for a suitable campsite. This turned out to be wise decision since we didn't leave the Bay Area till 6:00 pm. After a stop at In-n-Out in Livemore, we finally rolled into Pinecrest around 11 pm.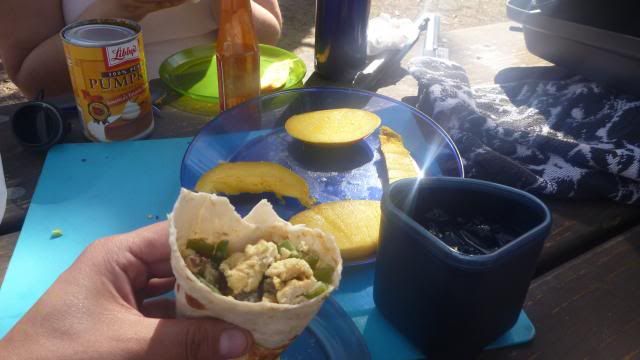 Breakfast burritos and mangos to start off the day before driving east towards Sonora Pass.
Still lots of snow on Sonora Pass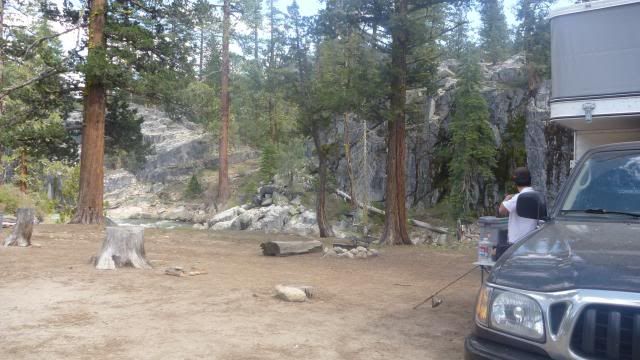 We lucked out with an awesome campsite on Sat. morning. I guess the previous campers just left.
I cracked opened a bottle of Lagunitas IPA while setting up my fish poles.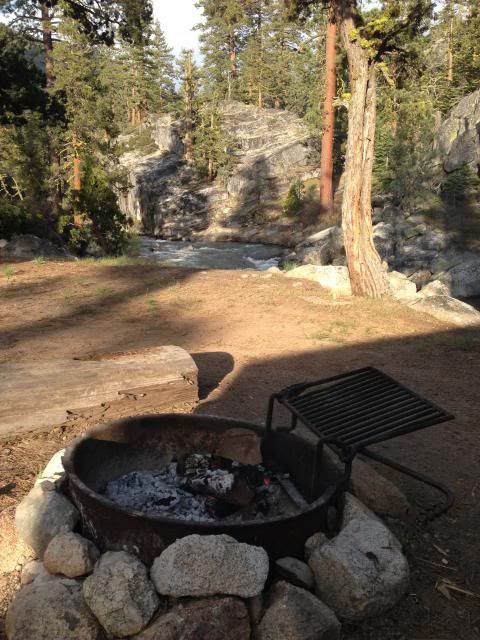 My wife and I just sat here for hours. Listening to the river while our dogs slept underneath the picnic tables. The weather was awesome. The night temps were really mild too. We slept really well on our new acquired Therm-a-Rest NeoAir Dream sleeping pad.
Got skunked fishing but it was still fun. The river was really fast and high with the snow melt. It should be better in the coming weeks.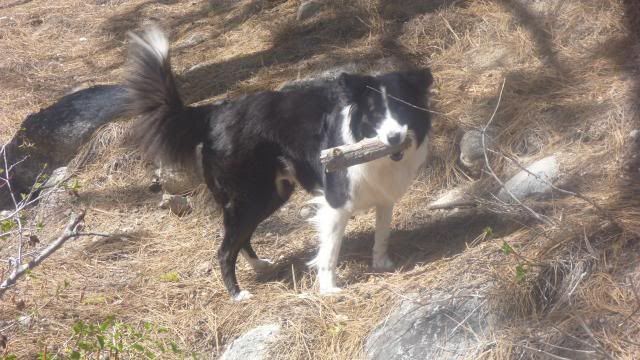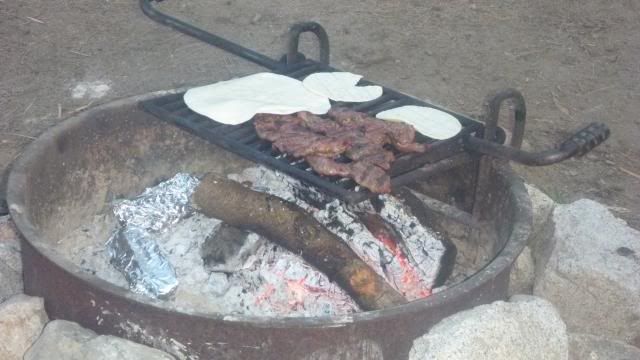 Marinated carne asas grilled over an open fire acompanied with bell peppers and beans. Food always tastes better outside.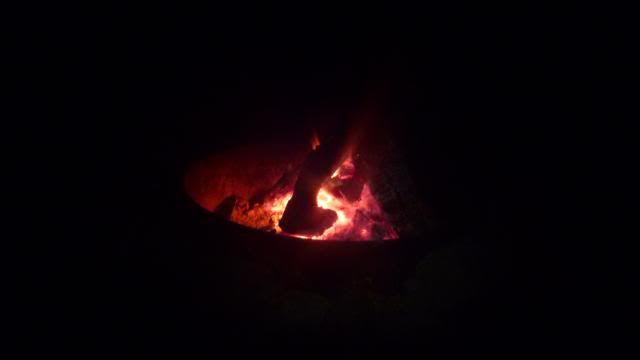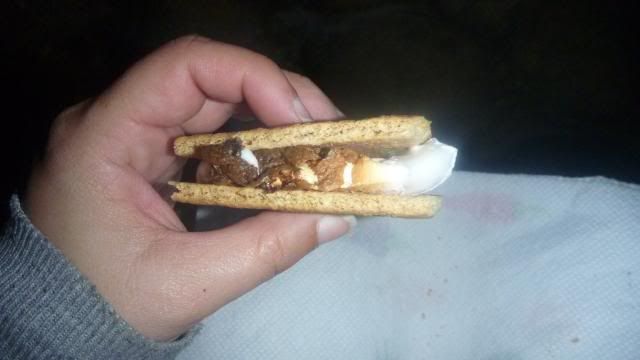 All American Dessert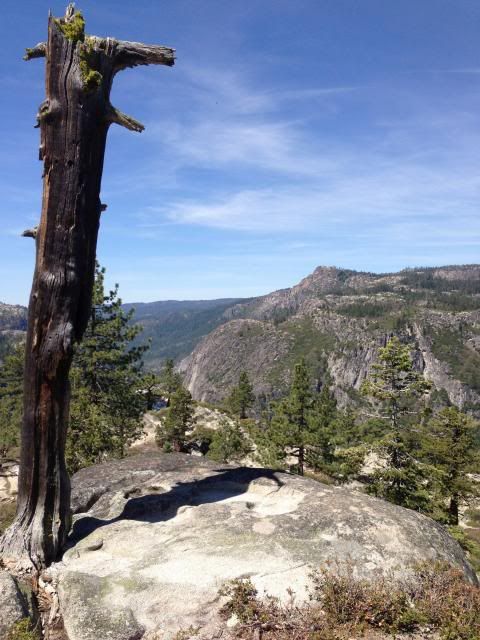 Until next time.