Delivery and pick up next week. Finished my dual purpose camper dolly and topper storage cart. Finished the topper pulling and reinstall system. F-150 preparations bed rug removed, tailgate removed, BFG/AT E rated tires, Hellwig big wig bags and rubber bed mat. Weighing the rig with a full 36 gal of fuel at a local grain elevator. I will weigh again with the camper loaded to confirm payload.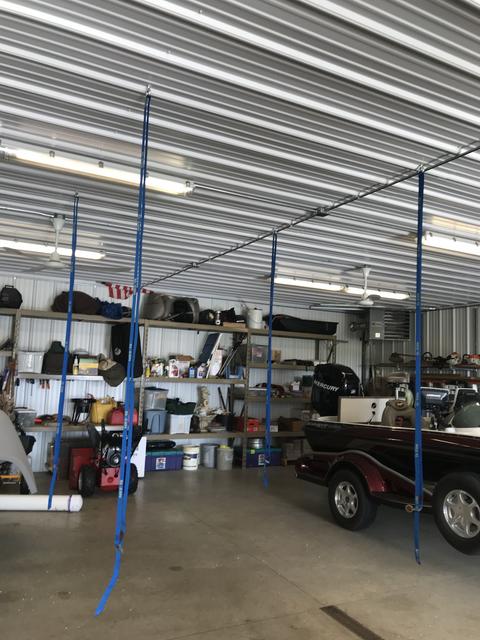 Simple topper removal system with 1/2" x4" lag eyes. High quantity NRS clinch straps for removal and reinstalling.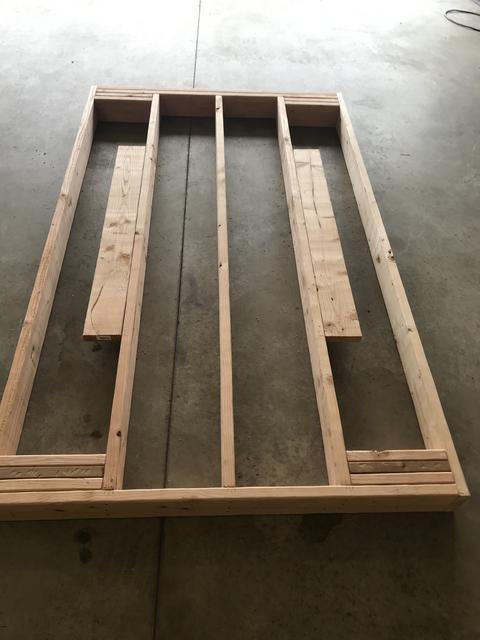 2x6 base framing with solid corners.
Finished dolly with 6" casters, OSB, sheathing, removable topper holding fixture. Tailgate storage area on fixture.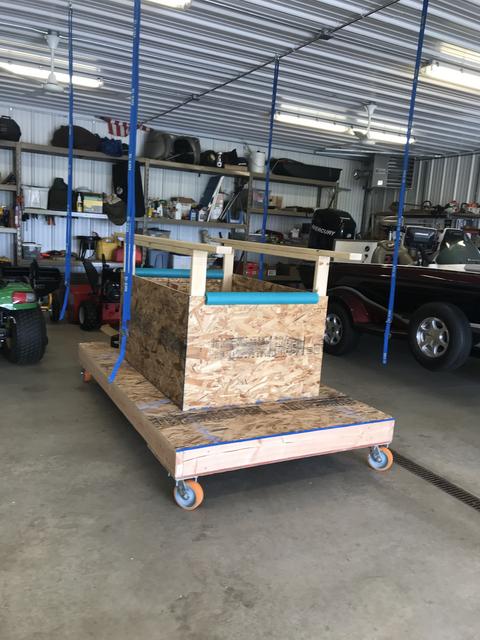 System worked as expected making removal a simple task.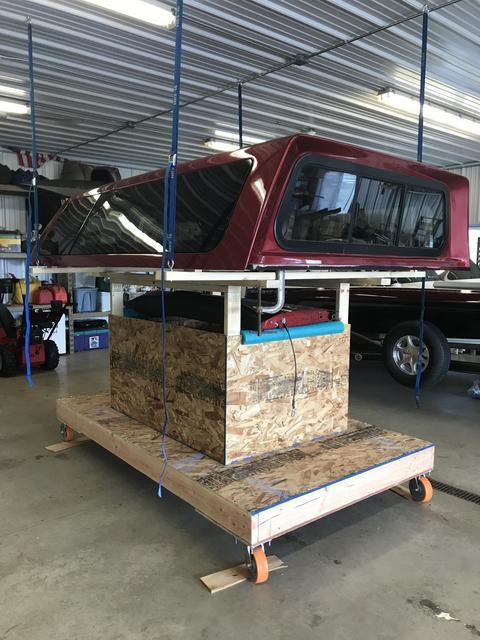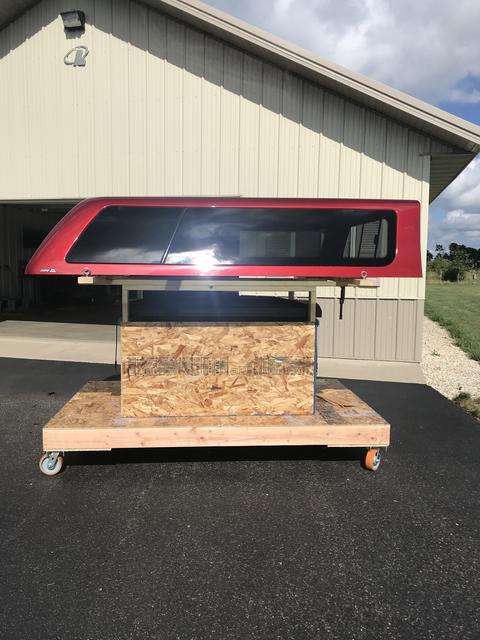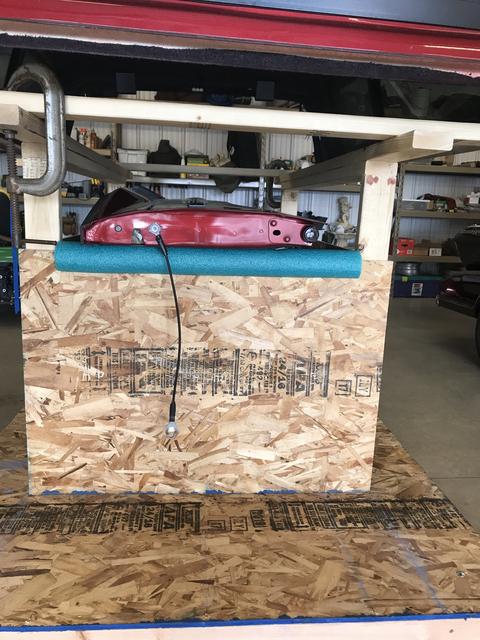 This system will allow me to R+R the topper and be easy to move around. I will remove the fixture to place the camper on the dolly. The fixture can be disassembled into four components for easy storage. The high quality casters make moving it a breeze. I expect the camper to move easy also. Total time on the build eight hrs with my brother-in-laws help. Maybe a few of these pics can be helpful.
Wayne