Hey everyone, first post on here, and a long one at that, this is a documentation of the past month or so of my life and to the present day of my Skamper 072s rebuild that I picked up for a cool $100, and proceeded to dump much more then that into it.
So let me preface this with a bit of a Disclaimer, while I do have skill sets and the great internet to learn tips and tricks, as well as being a mechanic, I am in no way a master craftsmen or carpenter. I do attempt to do things the right way or as best I can for what I have on hand, but sometimes in the end "good enough/probably ok" engineering is just fine in my book for most things. That being said, enjoy the ride, as its been a hell of a roller coaster for me
Chapter 1: The hunt/obsession begins...
Over the past few years my camping setup had started out as a humble tarp thrown over a tent pole in the back of my old 95 Nissan hardbody, to a pretty slick yet time consuming truck tent setup that moved from that truck to my Tacoma. But after a few years of that I longed for something I wouldn't have to take so much time to setup, and something I wouldn't have to belly crawl in and out of, I liked the looks of the pop up/cab over campers, so the hunt was on.
I had been eyeing this site and others trying to find as much info as I could to get me a pop up truck camper that would fit my Tacoma. I would have loved to pick up a FWC, but with a cheapskate and anything can be fixed mentality, those were too far out of my budget, and I wanted something I could build to my liking.
After much research, I had my eyes out looking for an old Skamper, Sunlite, or even an old FWC that I could make work. I liked the looks of the Skamper 060s and the 072s as they seemed to fit the Tacoma pretty well and weren't too heavy for it's light payload capabilities. Over the past year, I got close to picking up a Viking that would prop be too big for my truck weight wise, an overpriced Sunlite, a leaky and barren 060, and a rough but promising 072s, but those weren't "meant to be". I was getting a bit discouraged as I started to see POS campers going for way more then they were worth (4500 for a beat 060 in Norcal, but to my surprise was sold the day it listed), which had me worried that I may have missed the boat and now people my age were getting wise to these old campers and racking up the demand/prices.
That was until my buddy sent me an offer up ad for this beauty for $100.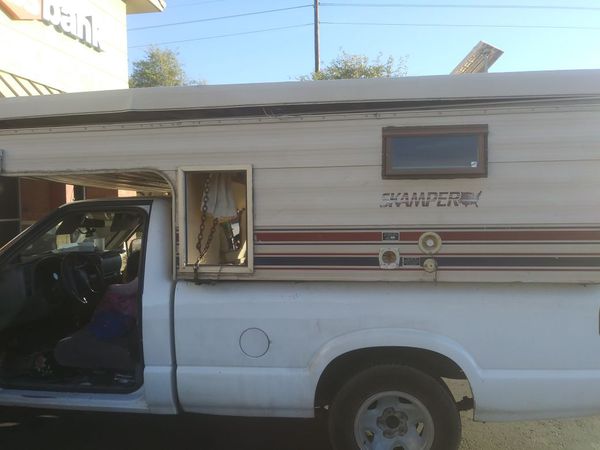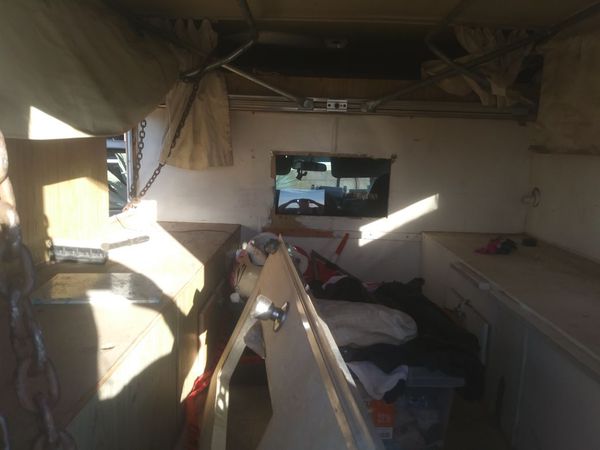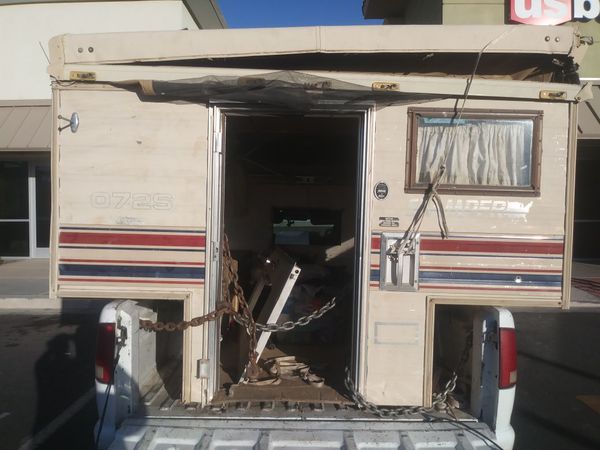 I looked at it and laughed, say F* that that's way too far gone. But my mind started churning, and I thought hell lets see whats up with it. So I messaged the woman, just trying to get a feel for it. The canvas was my biggest concern (Should have been my least), she said canvas was good, just the windows and screen were all gone. I was still very meh about it, but talking with my brother he pushed me to just go get the thing, its $100! Worst case I could clean it up and prob sell it for at least 2-300.
Well the thing didn't have jacks, so after much guilt tripping, I got a few of my buddies and myself to heave this thing off the woman's S10 onto my tacoma, and brought her home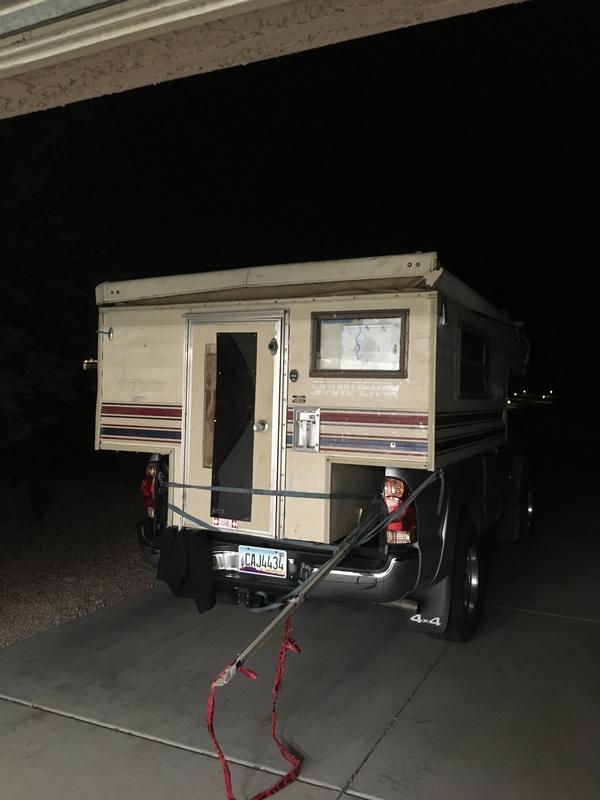 Chapter 2 next, I have a lot to post, and pretty much mirroring this thread over on expedition portal too
Edited by bikerbill2021, 03 June 2018 - 08:05 PM.