Ordered in December received in June. Said good by to my 2020 F-150 HDP which was a fantastic truck. Just needed more truck for wintering trips to AZ with a travel trailer. Before loading I did have extension plates fabricated for more bed clearance. I made patterns and the fabricator did a great job on them using 1/4" aluminum plate. The F-250 bed and wheel flares are wider than my previous F-150. Also the new side bed steps are a clearance problem requiring extension plates.
​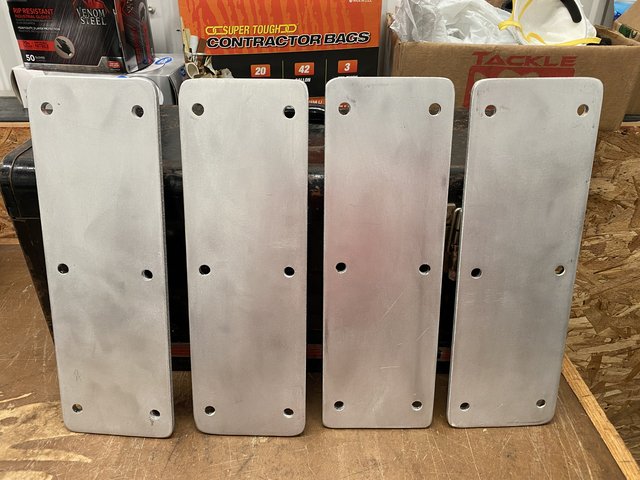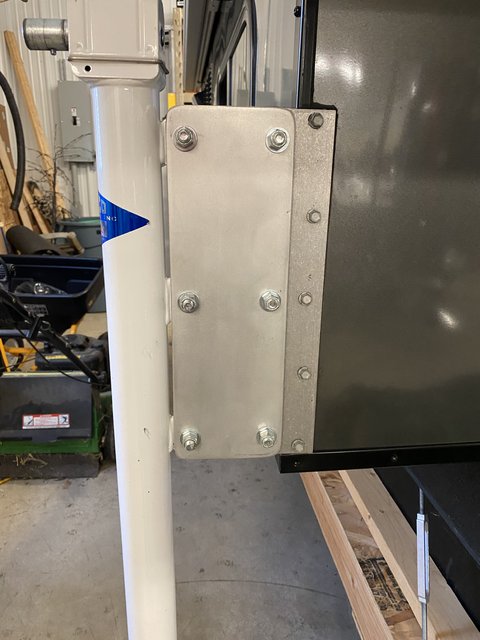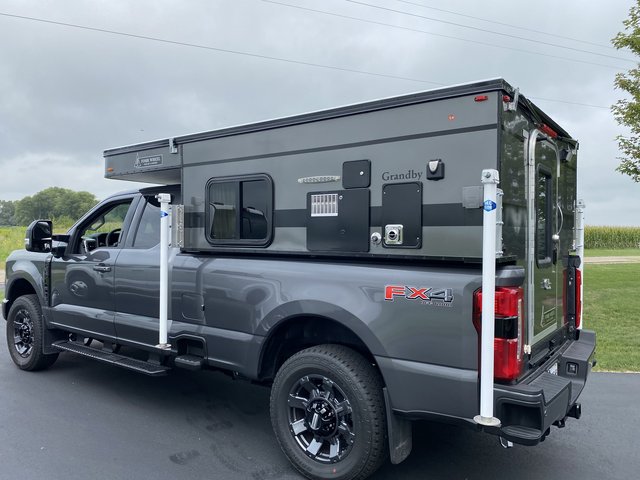 Cabover clearance with a 3/8" rubber bed mat gives enough clearance to safely load. Just be careful to load equally on the jacks and raise equally on a removals.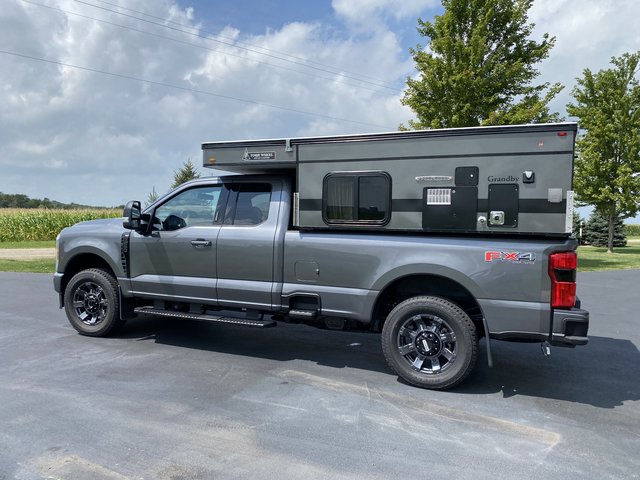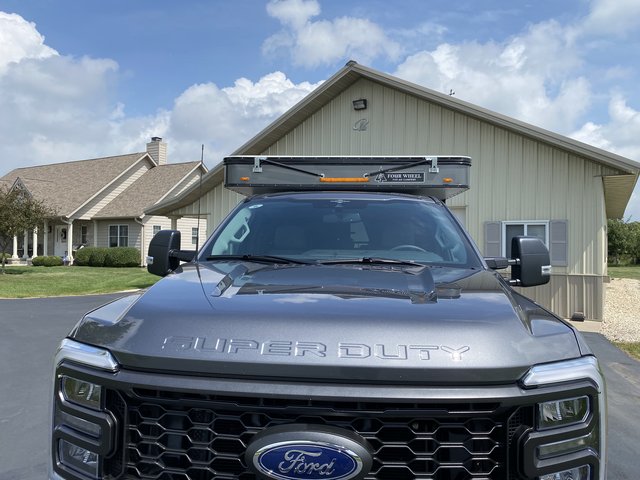 Just finished a road trip to the UP Michigan with the new setup and love this F-250. It rides beautifully with the load on and handling is outstanding. 7.3/10 speed handled the hills with ease along with 20" E tires. The new navigation screen is user friendly and the maps are much better than my 2020 truck. The seats are very comfortable and the whole interior is laid out well. I ordered most of the bells and whistles knowing this will probably be my last truck. The only negative so far is the cabover blocks the Sirius radio signal but the navigation works fine. The first trip was a father son annual trip and we had a great time. Lake Superior is a must see and the Porcupine Mountains were fabulous.
​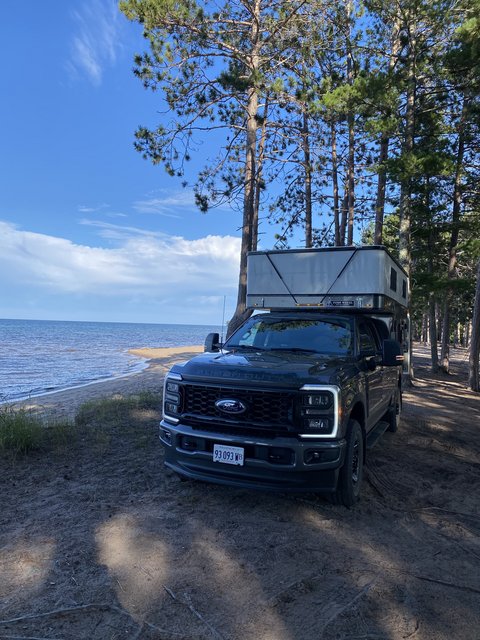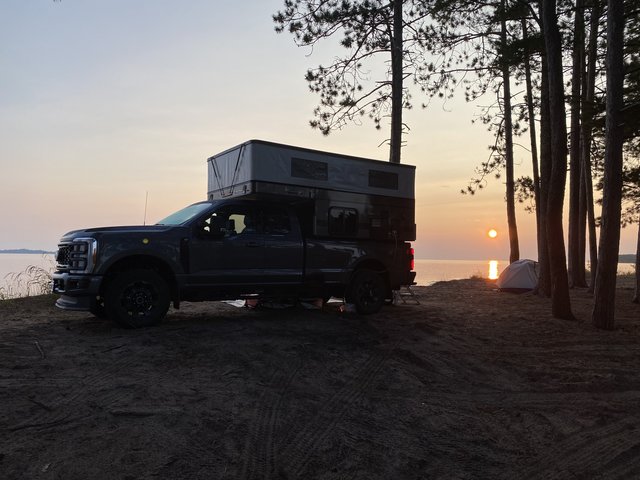 Happy camping Wayne