Yep I'm bored, this time at home is getting old! The new truck hasn't left the shop since we brought it home. I detailed the exterior yesterday waxed and 303 on all the exterior plastics and rubber. Carol spent time pairing I-Phones and down loading the Ford Pass app. The app allows you to preform and monitor functions from your smart phone. Tons of things it can do most I will probably never use. Some features the app can do: remote start and stop, unlock or lock doors, location of your vehicle, monitor systems, tire pressure, oil life, etc. We chose the gray interior which was the exact same color and materials as our 2017 F-150. Differences between our 2017 and the 2020: changed from a standard cab 8' box to a super cab 8' box, changed payload package to HDP, changed from 3.5 eco to 5.0L, seating changed to 40/console/40.
XLT appointments are comfortable and basic. Some extra features we ordered: nav, brake controller, tow package.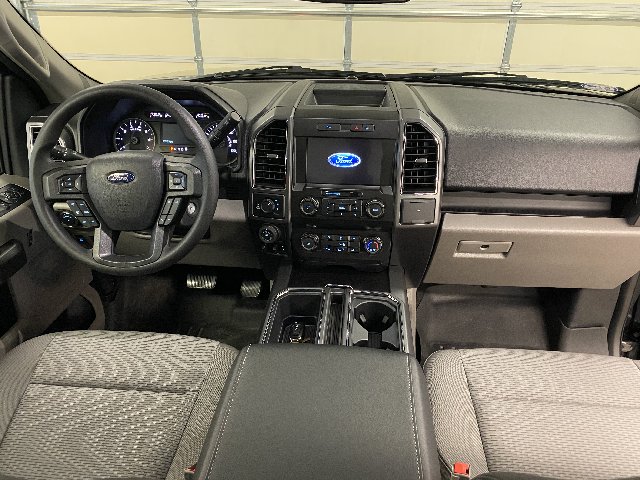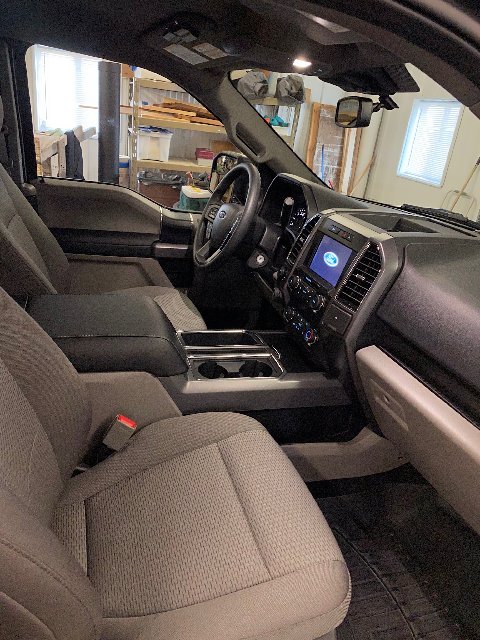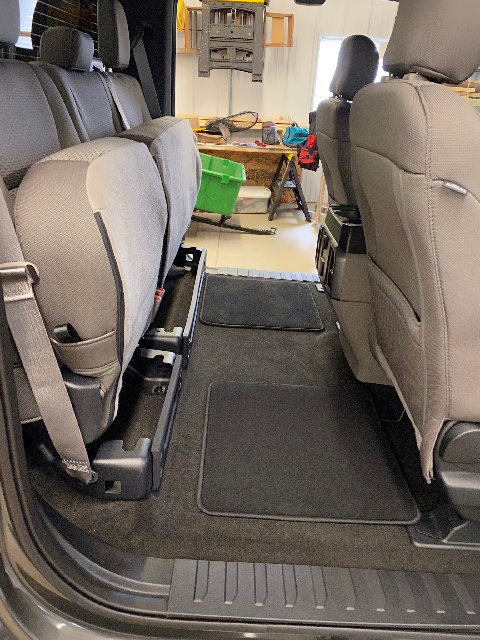 Rear doors swing 180 deg a nice feature.
​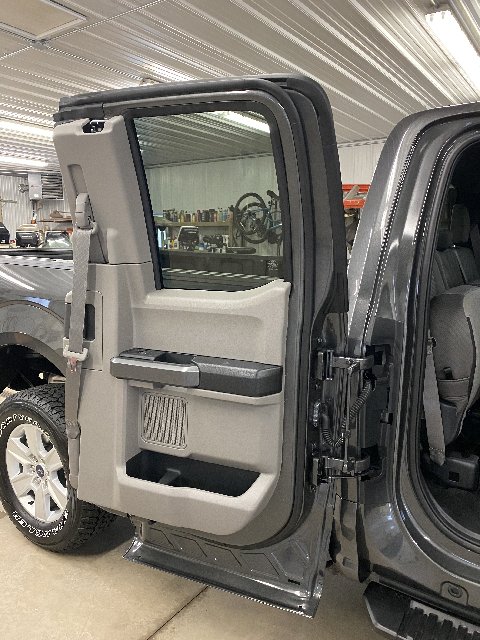 Weathertech floor mats on order, ARE topper from old truck at paint for color match, full undercoating to protect undercarriage from the brutal salt road treatments. New wiring harness for our FWC Grandby this will round out the truck set up. Looking forward to being able to hit the road with the truck camper combo. Unsure when that can happen with the current virus lockdown. Hopefully soon we can all start wandering and enjoying this great nation.
Safe travels Wayne+Carol
Edited by WjColdWater, 29 March 2020 - 08:33 PM.