Thanks the replies. I'm just trying to see if there's a good sweet spot between truck and camper. I'm a value shopper, most bang/least buck. I've always bought base models with a few creature comforts and no more. Regular cab looks good and has a shorter wheelbase for my daily/in-town use, plus higher payloads/lower cost. I must admit that extra cab space would be missed. I plan to solo travel half the time, occasionally bring the gf and her two dogs (dogs in the FWC shell).
I understand 3/4 ton does the job better but its a lot of truck, 1/2 ton seems like a good compromise between too big and too small. Tacoma's seem popular with an FWC but they definitely seem overloaded, can't understand how people make it work. I'm cheap so if I could put an FWC shell on a base Frontier I would. Again, where's the sweet spot? Truck size/payload vs space vs fuel economy vs safety vs cost? Is there a perfect value FWC/truck match?
My other inspiration is John Steinbeck's "Rocinante" which I saw in person on display at the museum in Salinas. 60's era regular cab GMC 3/4 ton 2wd long bed with a cab-over-less camper of an extinct make. Perfect for a guy and a dog.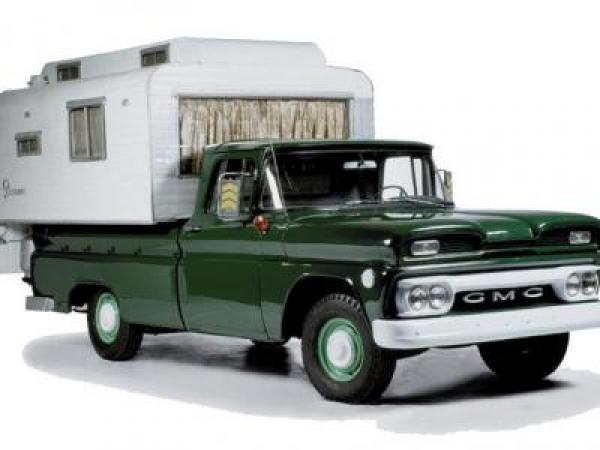 Edited by natetripsus, 08 November 2019 - 08:15 PM.